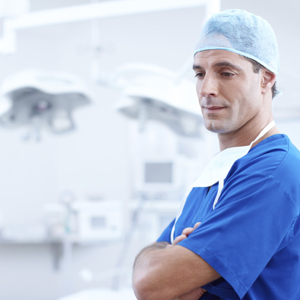 If you are looking for a sleep apnea specialist in Hudson, then perhaps you are losing sleep over sleeplessness! No matter if you sleep for 5 hours, 6 hours, or 8 hours, it has to be sound. If you are getting anxious over disturbed or restless sleep and do not know how to go about that, then it's time to visit a sleep specialist. In a previous blog post, we discussed a guide to choosing a sleep apnea specialist for the right treatment. However, in this blog post, we will understand how to choose the right sleep apnea specialist in Hudson and other locations.
Have you been dwelling under some pressure lately and feeling a lack of good sleep? Do you keep on having some thoughts during a sleepover in your personal or professional life over some issues of late? If you have been feeling insomniac for a momentary phase because of an incident, then you can heal that soon with some effort from your side. You can consult a physician for this, but you probably don't need sleep apnea doctors in Hudson if it's a momentary phenomenon.
5 Signs or Symptoms You Need Sleep Apnea Treatment in Hudson:
But, as a general norm, do you take a long while to fall asleep?
Do you wake up multiple times during sleep?
Do you fall asleep intermittently during the day?
Do you gasp for breath during sleep?
Have you been snoring excessively for a long time?
Do you feel drowsy quite frequently?
If these are your symptoms, you need sleep apnea treatment in Hudson very soon. But how to choose the best one?
How to Reach Out to the Best Sleep Apnea Specialist:

Certification of the Expert:

Make sure that the sleep professional is certified by the American Board of Sleep Medicine. Ensure to check their credentials.

Experience of a Sleep Specialist:

It's important to see how many years of experience the professional has. Check out the website and testimonials. Also, visit the clinic, talk to fellow patients, and enquire about the doctor if they have enough experience.

Location:

Consider the doctor's location that should be at a convenient distance from your house. This will help you commute pre and post-treatment to your house.

Key Questions for Your First Dental Appointment by Dr. Charles R. Verbanic:

Am I a potential sleep apnea patient?
Based on my sleep history, what are my triggering factors?
Do my sleep symptoms indicate insomnia or sleep apnea?
Should I undergo a sleep study?
What is the sleep effect in Liberty Township?
What are the associated risks?
Should I make changes to my eating habits or lifestyle?
Do I require immediate treatment or sleep medicine in Youngstown?
What are my treatment options?

Get the Best Sleep Apnea Doctors in Hudson:
If you are experiencing symptoms like disturbed sleep, waking up multiple times during the night, and feeling drowsy during the day, then you may need sleep apnea treatment in Hudson. It is important to choose a certified and experienced sleep specialist who is located conveniently for you. Consider asking the key questions mentioned by Dr. Charles R. Verbanic during your first appointment. For the best sleep apnea treatment in Hudson, Youngstown, and Liberty Township. For more, browse through our website or call us at (330) 759-4550 right away!
---