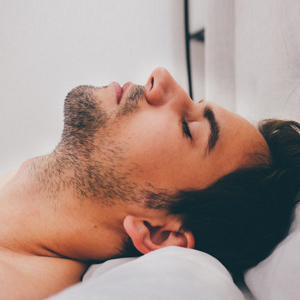 Obstructive sleep apnea is a common but dangerous condition in which breathing stops and then begins after an interruption. According to one research, 30 million individuals may have it, although only around a fifth have been diagnosed. Sleep care solutions can help an individual suffering from sleep apnea overcome it. In our previous blog, we have explained 5 reasons you need to visit sleep apnea doctors in Hudson. Learn from below what you need to understand about the condition to decide whether you or a close one of yours should be assessed or not.
5 Facts About Sleep Apnea With Sleep Apnea Doctor in Hudson:
Men Are the Most Vulnerable:

Men remain twice as likely as women to have sleep apnea according to research. Experts believe that 14% of males suffer from sleep apnea, contrary to 5-6% of women. However, sex isn't the only hazard factor to consider. Becoming overweight, having a family history of sleep apnea, tobacco smoking, having a wide neck, and crossing 40 or older (50 or older for women) all increase the likelihood of being diagnosed with sleep apnea. Get yourself a sleep study near you in Hudson immediately.

Symptoms Might Be Overlooked or Misdiagnosed:

People who are sleeping cannot hear their own snoring and do not wake up when they struggle to breathe. Whether they don't have any symptoms other than fatigue, until their partners speak out. One might face the urge to pee frequently during night or won't be able to sleep in the latter half of night. Though these signs might seem common for regular insomnia, they are strong indicators of sleep apnea.

A CPAP Is the Greatest Solution, but It Is Not the Only One

If a patient is diagnosed with sleep apnea, their sleep apnea doctors in Hudson will most likely recommend a CPAP machine. This device delivers a continuous stream of air via a hose to a mask, maintaining the wearer's airway open at night.

There are several mask alternatives available, as well as various tips and tactics for getting acclimated to wearing them. A reputed sleep center in Hudson provides solutions that allow most people to sleep securely and pleasantly.

Sleep Apnea Has Both Long and Short Health Consequences:

Headaches, moodiness, memory issues, and depression can all result from obstructive sleep apnea. Long-term consequences are more severe. Patients who do not receive therapy are at danger of developing high blood pressure, cardiac rhythm disorders, and other complications.

Easy to Test:

Once you visit the doctor, discuss your symptoms with him. Accordingly a sleep test shall be suggested, either at home or at some sleep center, and sleep apnea treatment in Hudson will proceed.
The Best Apnea Specialist in Hudson:
You'll get the best apnea treatment by Dr. Charles R. Verbanic at Sleep Easy Dental Spa. Dr. Charles R. Verbanic is the finest sleep specialist. Sleep Easy Dental Spa is the best sleep clinic in Hudson to cure your sleep related disorders including sleep apnea. Reach out to the best sleep clinic in Hudson by calling us at (330) 759-4550 or go through our website of Sleep Easy Dental Spa to fix an appointment.
---