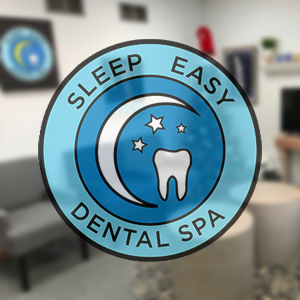 A sleep specialist is a medical expert who has received specialized training in sleep problems. Although there are many different types of sleep disorders that are treated in sleep clinic and sleep center, sleep doctors mostly focus on the top five issues, which include: Insomnia, Apnea (sleep deprivation), Narcolepsy, Restless Leg Syndrome, and Periodic Limb Movements. In our previous blog, we have explained the consumption of sleep medicine in Youngstown.
Sleep Disorders Treatment With Sleep Clinic in Youngstown:
Approximately 33% of the population suffers from sleeplessness. While almost everyone has periodic sleep disturbances, sleep disorders are distinct medical conditions with diagnostic criteria that can persist for months or even years. Sleep Center in Niles and sleep center Austintown provide the best care.
How To Know Whether It Is Time To See a Sleep Apnea Specialist in Hubbard?
Sleep disorders can turn hazardous, if not detected, diagnosed, treated and cured at the appropriate time. They can make you feel drowsy and fatigued all day long. They may even exacerbate more serious health issues. This is because your body utilizes sleep to repair cellular damage caused by daily activity. Healthy sleep also ensures that the body's organs can operate together successfully.
Many people, however, have never visited a sleep specialist as they may not be aware of the warning signs to look for. It's a good idea to consult a sleep dentist. Sleep dentistry in Niles offers great choices. Likewise a sleep center or a sleep clinic to provide fantastic sleep specialist choices. If you have symptoms associated with sleep disturbance regularly for more than two weeks, then consultation is recommended.
5 Different Sleep Disorders Include:
Insomnia:

This is a temporary issue and often occurs due to worrying or having chronic anxiety. A sleep study near Niles will be able to help you out.

Narcolepsy:

When someone is super sleepy throughout the day and has uncontrolled bouts it is said that person is suffering from Narcolepsy. These happen without a warning and can be risky if not treated at the right time.

Sleep Apnea:

Sleep apnea occurs when the standard respiratory pattern is interrupted during sleep. If you live in Austintown then get help from the best sleep clinic in Austintown.

Restless Leg Syndrome:

A force to move the legs restlessly due to an itchy feeling or sensations is called restless leg syndrome. This can happen at day and at night.

Periodic Limb Movements:

When someone wakes up with a startle due to jerks in the legs while sleeping then it is called Periodic Limb Movements. This continues to happen all through the night so a consultation at any sleep study Near Hudson or sleep clinic Austintown or sleep clinic Hudson is a must.
Conclusion:
If you are looking for a sleep clinic in Niles and encounter any of these symptoms, then consult Dr. Charles R Verbanic at Sleep Easy Dental Spa. Dr. Charles R Verbanic is a reliable sleep specialist serving the regions of Liberty Township, Girard, Niles, Hudson, Austintown Youngstown and Hubbard. Call Sleep Easy Dental Spa today and make your appointment. Browse through Sleep Easy Dental Spa's website to discover more about our services. Dial us at (330) 759-4550 to arrange for an appointment.
---