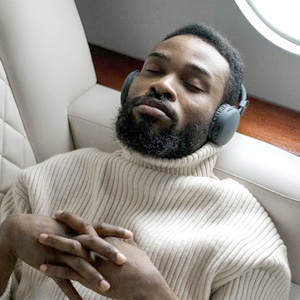 Stress or a change in routine can result in disturbed sleep or sleeplessness. But if the frequency of sleepless nights continues beyond a point, it could be a warning sign. A visit to the nearest sleep center Youngstown or a sleep lab Youngstown is recommended for scientific diagnosis. In our previous blog, we have explained 10 ways to select the best sleep center in Youngstown. Read on to know the difference between a sleep clinic Austintown and a sleep lab Austintown.
What is Sleep Clinic?
A sleep clinic is regarded as an outpatient facility. Here, individuals diagnosed with sleep disorders are assessed and then treated. Different kinds of diagnostic testing are arranged in sleep clinic in Youngstown. Moreover, the staff manning a sleep center offers follow-up care and methodical patient management. A sleep clinic can be located within a sleep center or in a different location.
What is Sleep Center?
Sleep center are diagnostic center where various tests for confirming sleep disorders are performed. Tests ranging from in-center or/and home sleep apnea testing can be performed in a sleep center in Youngstown.
What Transpires in a Sleep Clinic in Niles?
Polysomnography, a non-invasive procedure, is carried out most often in sleep clinics. This test provides valuable insights into an individual's duration of sleep and brain activity patterns occurring during sleep. MWT or Maintenance of Wakefulness Test can also be carried out at a sleep clinic in Niles. It calculates the length of time you went without sleep. MWT is done in a quiet, dark room during usual waking hours.
Tackling Uneasiness Inside a Sleep Clinic:
A sleep clinic in Hudson is generally a new environment for many. Consequently, one may have problems falling asleep. Patients are permitted to carry personal items like eye masks, pillows, bedding or earplugs for comfort. One can even approach the sleep specialist present if you experience any issues falling asleep.
Choosing Between a Sleep Clinic and a Sleep Center:
Sleep disruptions do not always translate into sleep disorders. But if you observe that you are sleep deprived even after maintaining great sleep hygiene and a healthy routine, you must consider visiting a sleep center in Hudson immediately. Have a conversation with your sleep doctor. Certain sleep studies can even be performed from one's own house. Based on your symptoms the sleep specialist will suggest you visit a sleep clinic or a sleep laboratory or a sleep center Hudson or carry out a portable test.
Conclusion:
If you are looking for a sleep clinic and sleep center in Hudson and surrounding cities like Liberty Township, Youngstown, Austintown, Niles, Girard, or Hubbard and are plagued by sleep deficiencies, consider Dr. Charles R. Verbanic at Sleep Easy Dental Spa. The clinic serves the following location. To avail of a virtual consultation for free, visit our website. Dial (330) 759-4550 for more details right away.
---