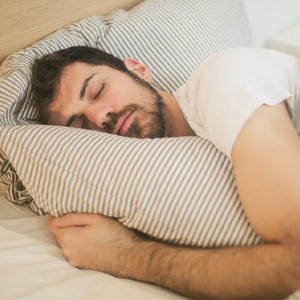 Most people around the world suffer from Sleep Apnea. Fortunately, this problem can be treated in a sleep center or a sleep clinic. The solution involves a combination of oral appliances, therapies or lifestyle changes. In our previous blog, we have explained the relationship between sleep apnea and snoring treatment in Hudson. However, these treatments reduce the symptoms of sleep apnea and allow patients to lead healthy lives. Having said this, can this disorder be treated permanently? Read on to attain clarity regarding sleep apnea and its solutions from below.
Obstructive Sleep Apnea:
Let's first consider what obstructive sleep apnea (OSA) is. Sleep apnea occurs when the breathing during sleep is interrupted; this condition is caused by a blockage in the airway. Patients who suffer from severe sleep apnea experience it several times within an hour. It is essential to get sleep apnea diagnosed and cured through sleep medicine by visiting a sleep dentist in Niles.
Sleep Medicine:
Sleep medicine in Youngstown is a part of dental medicine that diagnoses and treats sleep disorders and other issues related to sleep. Sleep disorders are very common. However, it should be treated at the right time. Otherwise it will affect the physical and mental well-being of the patient.
Sleep Effects:
Sleep deprivation affects the immune system, the cardiovascular system changes in body weight, hormone levels increase, and causes hypertension, diabetes or insulin resistance, stroke, depression, and anxiety. People should meet up with a sleep dentist or visit clinics to determine the reason behind the sleep effect in Hubbard.
Is This Disorder Curable Permanently?
Since obstructive sleep apnea is the result of anatomical features, it is difficult to assure that there will be a permanent "cure". Let's see some sleep apnea treatment in Niles provided by sleep apnea doctors.
Advanced Dental Sleep Treatment Centers
Advanced dental sleep treatment centers like Sleep Easy Dental Spa provide solutions for sleep apnea. A sleep clinic in Youngstown relies on a CPAP machine or oral appliance. A CPAP machine is worn every night. It works by opening the airways with air pressure. CPAP is an excellent medical solution for sleep apnea.
Breathing Machines for Snoring:
The breathing machines for snoring in Girard are CPAP machines that are used to stop snoring. They allow continuous airway pressure to your airways. This machine stops the soft tissues from blocking the throat and rubbing against each other thus, stopping loud snores.
Sleep Care Solutions in Girard - Oral Appliance Therapy:
Sleep care solutions in Austintown recommends an oral appliance that looks like a mouth guard or retainer. This appliance moves the jaw forward while sleeping and it opens the airways. This is also a very effective treatment. If patients continue to use these appliances, a decrease in the number of interruptions in breathing every hour will occur. Checkout sleeps care solutions in Girard and consider a complete resolution for sleep apnea.
The Best Sleep Dentistry and Sleep Center in Youngstown:
Sleep apnea has no cure that will make it go away and never return. Some patients have it for a lifetime. But its effects can be minimized. If you are looking for a sleep clinic in Youngstown or live close to Youngstown, Austintown, Girard, Hubbard, Niles, Hudson, or Liberty Township, then Dr. Charles R. Verbanic at Sleep Easy Dental Spa for your sleep apnea issue. Visit our website of Sleep Easy Dental Spa or dial them at (330) 759-4550 to have a conversation.
---