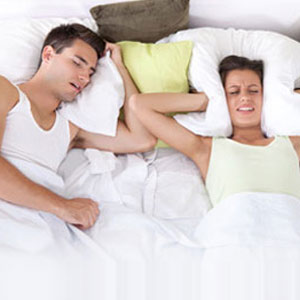 Snoring is one of the most widespread problems leading to sleep apnea. Either they come to terms with it or ignore the condition completely. However, many of us are unaware of the fact that snoring is not something simple but is caused due to more serious underlying conditions. It may result in Sleep Apnea problems. Visit Sleep Easy Dental Spa and seek an appointment with Dr. Charles R. Verbanic to get treated for sleep apnea effect in Youngstown.
Sleep Apnea-Causes and Symptoms:
Sleep apnea affects children and as well as adults. However, it is taken more seriously in children because it leads to complicated disorders if left untreated. The major causes behind this problem are obesity and excess weight. It is normal for people to snore occasionally, like after having a heavy meal and sleeping immediately. However, if someone snores at any time of the day while sleeping, it is a problem associated with a sleep disorder. Some common sleep apnea symptoms are-
Gasping for air while sleeping- People may wake up with breathing troubles.
Loud snoring- The patient may snore loudly leading to the partner getting disturbed.
Morning headache- Persistent headache after waking up in the morning.
Insomnia- Staying awake for long hours.
Getting up with a dry mouth- Getting up with a parched mouth.
Wrong Perceptions And Symptoms:
There is a mistaken perception existing amongst us that people who snore sleep well. Most people who snore suffer from sleep disorders. They wake up several times a day. They also suffer from poor health conditions like elevated blood pressure and high cholesterol, for instance. Further to this, these people develop dark circles around their eyes and deep sockets.
Treatment of Sleep Apnea:
Treatment of sleep apnea is very important to treat snoring. Visit a dentist who can evaluate the condition and treat the problem so you can get quality sleep.
Medicament Choices:
One of the most reliable treatments available is the CPAP machine. It helps to make the person sleep better. The specialist may also recommend lifestyle changes like quitting smoking, maintaining a healthy weight, avoiding alcohol, oral appliances, using humidifiers, altering sleep position, etc.
Visit Sleep Easy Dental Spa:
Seek an appointment at Sleep Easy Dental Spa and get the perfect treatment for sleep apnea effect in Youngstown Liberty Township by Dr. Charles R Verbanic. Sleep Easy Dental Spa serves areas like Youngstown, Austintown, Girard, Hubbard, Niles, Hudson, Liberty Township.
---