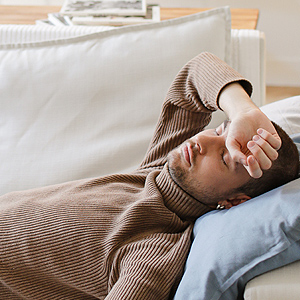 Do you feel disturbed during your sleep at night? Do you wake up and gasp for air mid-sleep? Well, if your reply is in the affirmative, then you are displaying symptoms of Sleep Apnea. In our previous blog, we have explained 4 symptoms you need for sleep apnea treatment in Hudson. If you live in or around the regions of Youngstown, Austintown, Girard, Hubbard, Niles, Hudson, or Liberty Township, visit Dr. Charles R. Verbanic at Sleep Easy Dental Spa to know more.
Sleep Apnea Doctors in Youngstown:
It is a disorder that causes short breaks in breathing while you're asleep. Most people diagnosed with sleep apnea often have trouble taking in oxygen during sleep. This pushes them to wake up during sleep and gasp for air. If it is difficult for you to fall asleep, it's best for you to visit a center for sleep apnea treatment in Girard and consult the best sleep apnea doctor Niles at the earliest.
4 Ways to Undergo Sleep Apnea Treatment in Hudson:
As we speak about Sleep Apnea, we must take a look at the different ways through which you can treat Sleep Apnea at home or with the help of sleep dentists. Get sleep care solutions in Hudson from the best specialist. Sleep dentists at a sleep center in Youngstown follow four methods through which you can treat Sleep Apnea.
CPAP Machine:

CPAP machine is a device that can be used to treat moderate to severe sleep apnea. Most sleep clinic in Austintown suggest patients to take up CPAP treatments. They are common and highly reliable. In the beginning, one might find it difficult to wear the masks, but with continuous use, one becomes more comfortable. However, if you still find yourself snoring, visit any of your closest sleep center in Austintown.

Airway Pressure Devices:

While using a CPAP machine is not comfortable for everyone, you can even use other airway pressure devices to prevent sleep disruptions. These airway pressure devices help you to inhale with a higher pressure and exhale out easily.

Wearing an Oral Appliance:

Another great way to treat sleep apnea is to use oral devices. Most dentists in any sleep center in Niles recommend the usage of oral appliances so that they keep your throat open and bring your jaw forward. This can help to relieve you of your snoring and works best for sleep apnea patients.

Jaw Repositioning Surgery:

Out of all, the most effective treatment for sleep apnea is to undertake a jaw repositioning surgery. It is a procedure that suspends the airway muscles and increases soft tissue tension. This is a two to three-day treatment that helps you to sleep without any disturbances.
The Best Sleep Clinic in Youngstown:
Even though sleep apnea is one of the most common disorders, it can be fixed easily with medication and help from the right experts. The best sleep clinic in Youngstown is Sleep Easy Dental Spa.
Dr. Charles R. Verbanic offers the finest sleep dentistry in Hudson services. Browse through our website of Sleep Easy Dental Spa, the best sleep center in Girard for more information. Dial us at (330) 759-4550 to arrange for an appointment.
---