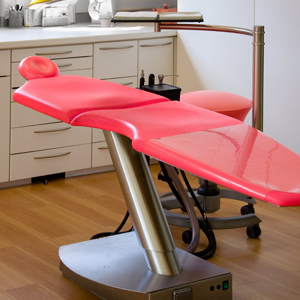 If sleep disorders like insomnia or sleep apnea are a concern for you, then you must get professional assistance from a sleep center in Niles near you right away. In our previous blog we have explained about sleep apnea treatment in Niles and its impact on health. Read on to gather more knowledge about sleep clinic in Youngstown below:
Understanding About Sleep Center in Youngstown:
Youngstown sleep center are clinics that offer an official diagnosis for disorders related to sleep like narcolepsy, restless leg syndrome, sleep apnea and insomnia. Patients are observed overnight or during the day to decipher the way they sleep. The information collated finally through sleep study will be scrutinized by the sleep doctors.
Patient Rooms in a Sleep Center in Hudson:
Sleep center in Niles contains sleep monitoring equipment to monitor and measure multiple signs. Sensors and wires will be connected to the patient. It ranges from brain waves and breathing patterns to the body and eye movements. An observation window will be manned by the sleep clinic in Liberty Township technician.
Reasons to Undertake a Sleep Study in a Sleep Clinic Near You in Hudson:
Comprehensive diagnosis through polysomnogram, Multiple Sleep Latency tests, CPAP Titration, Maintenance of Wakefulness test etc can be provided by a sleep center in Hudson. Spending enough time in different sleep stages like REM sleep or restorative can be known through a sleep study.
3 Major Diseases Diagnosed by a Sleep Clinic in Austintown:
Sleep apnea:

Breathing trouble happens when respiration is paused briefly in the middle of sleep. Different forms of sleep apnea like obstructive and central can be deciphered. A sleep apnea treatment in Niles can help solve this problem.

Insomnia:

Insomnia is the inability to get a good sleep or go to sleep. It involves a general strain to snooze or stay asleep. It includes habits like rising too early or waking frequently at night. Insomnia ranges from mild to chronic.

Others:

Other issues like REM behavior issues, sleepwalking, Rhythmic movement disorder, Restless leg syndrome and Narcolepsy can be diagnosed as well.
How To Hand-Pick a Sleep Center in Youngstown?
Reviews:

Patient testimonials and reliable reviews online can reveal their experience in a sleep center. Visit the website of the sleep clinic in Youngstown for more details.

Certifications and Accreditations:

The sleep doctor, sleep technologists and sleep respiratory therapists must have proper certification in the field. Additional accreditations from the Academy of Sleep Medicine in America must also be considered.

Location and Other Factors:

Finalize a sleep center near you in Niles only after visiting. Rely on insurance facilities offered by the clinic to cover the high cost of sleep studies.
Conclusion:
If you are looking for a sleep center in Niles and surrounding area like Liberty Township, Youngstown, Girard, Hudson, Hubbard or Austintown consider Dr. Charles R Verbanic at Sleep Easy Dental Spa. Visit our website for more information call us at (330) 759-4550 and schedule an appointment today.
---