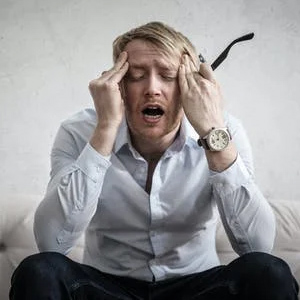 Sleep apnea is one of those sleep disorders that can be life-threatening if not treated on time. In this condition, a person frequently starts and stops breathing and makes choking sounds while sleeping. When the breathing stops, the patient wakes up with a jerk. His body forces him to breathe. The person may feel tired and exhausted throughout the day. It can lead to health problems like diabetes, heart disease, and many other health issues. Read on to discover how sleep apnea affects a person.
The Impact of Sleep Apnea on a Patient's Health:
As per Dr. Charles R. Verbanic at Sleep Easy Dental Spa, the problem of sleep apnea may lead to many other health issues like:-
Depression:

It is one of the problems seen in people suffering from sleep apnea. Studies indicate that people with this sleep disorder are more likely to be depressed than those without this sleep disorder.

Memory Loss:

It is imperative to note that good, deep sleep helps in consolidating memories. When a person is unable to sleep properly, it results in memory loss and mental confusion. The brain is unable to retain important bits and pieces of memory.

Acid Reflux:

GERD or gastroesophageal reflux disease, also referred to as acid reflux in simple words, is also one of the side effects of sleep apnea. The person feels a sense of acute heartburn when suffering from this disease which can be due to sleep apnea.

Weak Immune System:

When the body is not getting the rest it deserves, it lowers its immunity system, making it vulnerable to infections and various other health issues.

Breathing Troubles:

The major impact of sleep apnea is manifested in acute breathing troubles. Breathing stops and resumes several times while the person sleeps, resulting in major breathing issues. Many times, the problem leads to adult asthma.
Solutions To Sleep Apnea:
Seek an appointment with Dr. Charles R. Verbanic to know more about the sleep effect in Liberty Township. The doctor recommends making certain lifestyle changes to find relief from this problem. The patient is asked to maintain a healthy weight, alter sleep positions, practice yoga, stay away from smoking and alcohol, eat light, and stay active. The patient is also asked to use oral appliances to manage the problem if its severity is not too high.
Treatment of Sleep Apnea:
Treatment of sleep apnea is very important to treat snoring. Visit a dentist who can evaluate the condition and treat the problem so you can get quality sleep.
Finding Relief From Sleep Apnea Problem:
Dr. Charles R. Verbanic provides high-end sleep disorder treatment to the patients residing in Youngstown, Girard, Austintown, Niles, Hubbard, Hudson, and Liberty Township. Inspect their website and arrange for an appointment to treat sleep apnea right away.
---