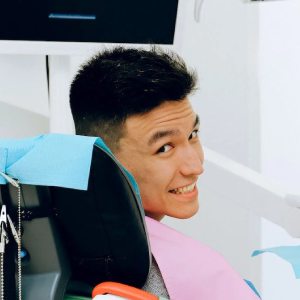 Are you often tired, even after a full night's sleep? Are you familiar with sudden wake-ups in the middle of the night accompanied by gasping and choking? During the course of the day, do you find it difficult to focus or concentrate? If you have been experiencing any of these symptoms, it may indicate sleep apnea, and prompt you to take immediate medical attention. In a previous blog post, we discussed 5 reasons to consider sleep Clinics in Hudson and Youngstown . However, in this blog post, we will understand the 4 essential steps for the first sleep dentist visit in Niles and Hudson.
If you struggle with snoring, sleep apnea, or other sleep-related issues, it may be time to see a sleep dentist. A sleep dentist in Niles can help diagnose and treat these conditions, improving sleep quality and overall health.
However, visiting a sleep dentist for the first time can be nerve-wracking, especially if you're unsure what to expect. Let us discuss four ways to prepare for your first visit to avail quality sleep medicine in Niles .
4 Essential Steps for First Sleep Dentist Visit in Niles:
Are You Interested in Treating Your Sleep Apnea in Hudson?
Visiting a sleep dentist can be a significant step toward improving your sleep quality and overall health. Contact our apnea specialist in Hudson , at Sleep Easy Dental Spa today to schedule your appointment and improve your sleep quality. Our expert Dr. Charles R. Verbanic and his team have your best interests in mind and are focused on getting you the treatment you need for a better tomorrow. For more information, browse through our website or call us at (330) 759-4550 right away.
Ready to take charge of your sleep health? Book an Appointment today.
---