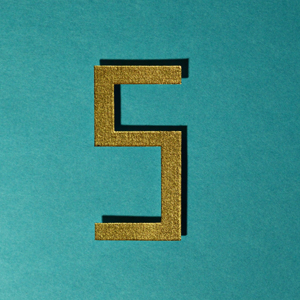 Finding the right sleep clinic can be challenging unless you know where to start the search. All the more, sleep problems can be discomforting and need immediate attention.
So, if you are reading this, it's likely that either you or any of your known ones are facing a sleeping disorder. You might also have done some self-exploration and realized that your sleep problems are a sign of disorder. You are trying to seek help, but not sure how to proceed, whom to trust and how to get the best sleep advice. In our previous blog, we have explained 5 signs and symptoms you need to visit a sleep center in Hudson. So here are the best 5 tips which can help you with a trustworthy sleep clinic.
5 Tips to Choose Sleep Clinic in Hudson:
Experienced Professionals:

This is the next important thing you should look for in sleep dentistry in Austintown. Trained and professional staff are a prerequisite. Also, check that the sleep professional who will be supervising you throughout your night's sleep is a registered polysomnographic technologist.

The sleep physician must have gone through necessary training to deliver the highest level of care.

Is the Clinic Accredited:

Above all, this is the most important consideration you need to have. Try finding a Sleep Center Hudson approved by American Academy of Sleep Medicine (AASM) to be sure about the quality of the services. If you find a sleep clinic that follows the standards of AASM, you can be rest assured that their diagnosis, quality assurances and patient management are top-notch.

Location:

While searching for the best sleep study near Hudson, pick the one that is closest to your house. It will save you both time and money. This will also be convenient if the sleep therapy is happening during the weekdays and you need to report to your office/work/college the next morning. This will make your sleep study conducive to your schedule.

Home Sleep Tests:

It's advisable to pick the sleep clinic that has the facility of home sleep test (HST). Often, lab sleep study isn't important. In case you are going for insurance, they might ask for HST. This is highly suited for patients staying in far-flung areas and/or have obstructive sleep apnea and having anxiety about sleeping outside home.

The Doctor Matters:

Coming to the most crucial point, check the doctor's credentials, experience and reviews from other patients. See how comfortable you are with the sleep dentist in Niles as he explains the diagnosis and treatment procedure to you. Ensure he is approachable while you explain your concerns.
Conclusion:
Dr. Charles R. Verbanic of Sleep Easy Dental Spa is a highly recommended sleep clinic in Hudson with a sleep physician, treating with adroitness for years. For more call us at 330-759-4550 and schedule an appointment today.
---