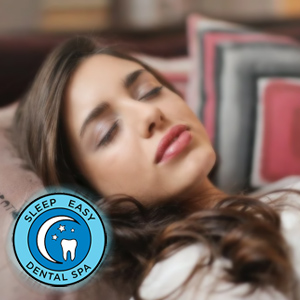 You may have heard of sleep dentistry, but you're not quite sure what it is or if it's right for you. Let us introduce you to the wonderful world of sleep dentistry treatment centers and give you the top 5 reasons why you should consider it for your next dental procedure. In our previous blog, we have explained 5 sleep apnea treatments in Liberty Township. Read along to know why you need to visit sleep dentistry.
What is Sleep Dentistry?
Sleep center, known for sedation dentistry, is the practice of sedating patients while they get dental care. There are different levels of sedation ranging from minimal to deep sedation.
In the sleep center in Youngstown, you may not be entirely asleep, but you will be in a twilight state where you are unaware of what's happening around you.
Top 5 Reasons to Consider Sleep Clinic in Hudson:
Dental Work Can Sometimes Be Painful:

If you have a low pain tolerance or anxiety about dental pain, sleep medicine can help alleviate those fears and keep you comfortable during your appointment.

The Time Spent in the Dental Chair Can Be Lengthy:

The advanced dental and sleep center in Niles may be right for you if you fear needles or simply don't like being in the dentist's chair for long periods. With sleep dentistry, procedures that normally would take multiple appointments can oftentimes be done in just one!

The Annoying Sounds:

Most people don't like the sounds associated with dental work- the drill, suctioning, etc. Sleep dentistry can help drown out those noises and help keep you calm throughout your appointment.

Are You Afraid?

If your heart starts racing and your palms start sweating at the mere thought of going to the dentist, sleep medicine in Hubbard can help put your mind (and body) at ease. Breathe easy knowing that sedatives are available to help make your dental experience as anxiety free as possible.

Safe for You:

IV sedation is the most common type of sedation used in sleep dentistry and is one of the safest forms of sedation available. When administered by a board-certified professional, there is little to no risk involved with IV sedation 'going wrong' or causing any serious side effects.
Conclusion:
Dental work doesn't have to be something that induces anxiety or fear. Sleep center in Hudson offers patients a way to undergo necessary sleep dental procedures without all of the added stressors. If you are still confused about sleep dentistry and need information on advanced dental sleep, ask Dr. Verbanic from Sleep Easy Dental Spa!
---