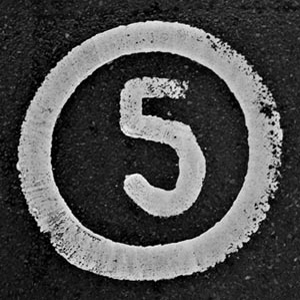 The National Healthy Sleep Awareness Project report states that 25 million Americans suffer from obstructive sleep apnea, posing a significant risk to public health. Severe and potentially life-threatening complications can result from this serious disorder. As a chronic disease, it increases the risk of high blood pressure, heart attack, stroke, and others.
An individual with sleep apnea experiences abnormal breathing patterns during sleep. As your airways collapse or close off while you sleep, a night's sleep can be disturbed with stopping breathing numerous times - for between 20 and 30 seconds at a time. You must approach a sleep dentistry clinic near you for immediate solutions if you think you suffer from sleep apnea.
New studies highlight the highly damaging effects of sleep apnea on brain and heart health. However, effective treatment of sleep apnea can reduce these risks. The accomplished specialists can provide the ideal solutions for your specific needs. In our previous blog, we have explained 5 reasons you need to visit a sleep clinic in Hudson for productivity. Read on to learn more about the 5 telling signs of sleep apnea.
5 Signs and Symptoms You Need to Visit Sleep Center in Hudson:
Noisy Sleeping and Restlessness:

There are two main symptoms of sleep apnea: snoring, and gasping. These may be warning signs of blocked airways. Though they often go together, snoring does not necessarily indicate sleep apnea.

A sleep study near you in Hudson suggests, even if you show no signs of noisy sleeping, restlessness during sleeping can be concerning. The struggle your body makes to breathe oxygen may be the cause for your thrashing, kicking, tossing, and turning throughout the night.

Daytime Fatigue and Tiredness:

Sleep disturbances lead to daytime drowsiness and fatigue, hindering your ability to function at your best at work and home. Such disruptions also negatively affect your immune system. Make sure to visit sleep dentistry in Hudson for effective treatment.

Mouth Dryness and Sore Throat:

Mouth breathing all night due to lack of oxygen can cause chronic dryness in the mouth and sore throats. Your sleep apnea may be causing you to wake up with such symptoms most mornings. A visit to a sleep clinic in Hudson can decrease the changes of mouth dryness and sore throat.

Problems With Weight:

As a result of sleep apnea, hormone levels can change, appetite patterns can modify and maintaining a healthy weight might be difficult. Sleep apnea also causes fatigue, reducing exercise motivation, and resulting in weight gain. Visiting our sleep center in Hudson can help you with weight gain problems.

Headaches and Emotional Problems:

Repeated disruptions to sleep can cause morning headaches that last for hours for several days in a month. Mood swings and forgetfulness are also warning signs.
Conclusion:
If you think you show these symptoms and want to see if you have sleep apnea, consult with the experienced sleep dentist for sleep medicine in Hudson. They also provide services with sleep care solutions at their specialized facility. Their services are also available in Liberty Township, Austintown Youngstown, Girard, and Hubbard.
---