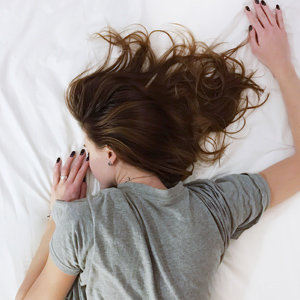 Many people even today are scared of visiting a dentist. However, there are many reasons for one to visit a dentist. For example, visiting a sleep dentistry, or sleep center for the right reasons will have a great and positive impact on your dental and overall health. In our previous blog, we have explained 3 ways sleep dentistry in Hudson can assist you. Read along to know when you should consider sleep dentistry.
Sleep Dentistry in Hudson:
Sleep dentistry is also called sedation dentistry which provides different levels of sedation based on the case. Minimal sedation will be given to calm and relax patients but it will keep them awake. Moderate sedation is given to maintain consciousness and deep sedation levels are given to make patients completely unconscious.
7 Reasons to Consider Sleep Dentistry in Hudson:
Keeps a Check on Anxiety:

When one decides to visit the dentist, they may experience apprehension and worry. This can make them feel uneasy and put them at risk. The majority of sleep dentistry service providers and sleep apnea experts in Hudson and Youngstown recommend the use of sedatives to help control anxiety. Find the best sleep center in Youngstown and sleep clinic by searching on the internet.

Reduces Pain:

Because of the pain that follows the procedure, most of us postpone getting dental treatment. Sedation is recommended by sleep dentists at a sleep clinic in Austintown as a simple technique to alleviate pain while the therapy is being carried out.

Helps in Recovery:

Another advantage of seeing a sleep dentist in a respectable sleep care solutions in Hudson is that the expert can help you recover gradually and steadily.

Faster Treatment:

Fussy patients can prolong the treatment time. Sedation dentistry helps such patients and also allows the dentists to finish their work on time without any hindrances. If you are in Austintown, Girard, Hubbard, Niles, Hudson, or Liberty Township, consider Dr. Charles R. Verbanic at Sleep Easy Dental Spa to cure your sleep disorders.

Less/No Side Effects:

Many patients are concerned about the negative consequences of sleep dentistry. Sleep dentistry procedures that treat sleep apnea and other related diseases, according to sleep effect in Hudson or sleep clinics, have no long-term side effects and are completely stress-free.

Has The Gag Reflex on Check:

Your dental check-ups may be uncomfortable if your gag reflex is sensitive. To help dull your gag reflexes and reduce difficulties, most sleep apnea doctors in Hudson prescribe oral sedatives.

Reduces Triggers:

Small sounds like the drilling machine, odors, or even the look of the dental office can trigger emotions. So sleep dentistry in Hudson, use sedation to reduce such impacts.
Conclusion:
If you are looking for a sleep center in Hudson and live in Austintown, Girard, Hubbard, Niles, or Liberty Township and require a really good sleep dentist then Sleep Easy Dental Spa would be a perfect pick. Dr. Charles R. Verbanic practices at the Sleep Easy Dental Spa. The entire team led by Dr. Charles R. Verbanic provides nothing but the best care. Browse through our website to gather more information regarding the services offered by the clinic. Call us at (330) 759-4550 today and arrange for an appointment.
---