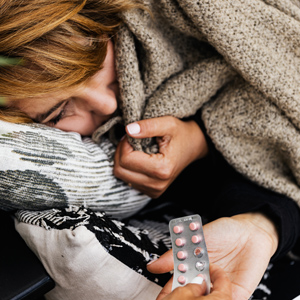 People suffering from insomnia are sometimes prescribed sleep medications as a part of their overall treatment plan. Since prolonged use of these medications can be addictive and may have side effects, it is important to know about how to use these medications safely. In our previous blog, we have explained 4 ways to undergo sleep apnea treatment in Hudson. Read along, how to use sleep medicine safely.
The Need For Sleep Medicine in Youngstown:
To begin with, ask a sleep medicine specialist in Youngstown on why sleep medicines are required. Mostly, these medicines are prescribed in case of medical or sleep conditions which are critical. Many tests and sleep studies conducted to find clarity on these problems are evidence for the continued use of sleep medications.
Precautions To Follow When Taking Sleep Medicine in Niles:
The sleep medicine in Niles specialist will recommend certain precautions to be taken when consuming sleep medicines for the first time. Thus, it is recommended to speak to the sleep medicine specialist in Hudson before starting these medicines. Here, it is pertinent to note that OTC medicines and herbal supplements may also carry a few potential risks. Thus, discussing with a healthcare professional before starting them is important.
3 Factors That Help in Safe Use of Sleep Medicine in Hudson:
Pick Out Quality Sleep Aid:

Your sleep clinic in Youngstown will suggest choosing the best sleeping aid that is relatively safe even during prolonged use. Sleeping pills must be chosen after considering physical and mental health concerns so that these medicines interacting with pre-existing ones is ruled out. It can also be found out whether the person is allergic to them or not.

Hand Pick From Among Short-Acting or Long-Acting Sleep Aid:

Another factor that your sleep center in Girard will tell you is whether to go for short acting or long acting sleep aids. This choice is dependent on factors like frequency of night awakenings, falling asleep fast or staying awake for long hours, and other such situations of the patients.

Safe Treatment:

After checking for the signs of sleep apnea in Girard, the specialist will recommend an appropriate and safe treatment. It is important to follow the sleep center in Niles' doctor's instructions, timing and dosage of medicines, etc., to ensure safe treatment.
Conclusion:
Schedule a visit with Dr. Charles R. Verbanic at Sleep Easy Dental Spa. Sleep Easy Dental Spa is the finest sleep clinic in Hudson. Ask any queries regarding sleep disorders and sleep medications to Dr. Charles R. Verbanic. He is Hudson's best apnea specialist. Schedule a visit with Dr Charles R. Verbanic at Sleep Easy Dental Spa. He is a reputed doctor, practicing sleep medicine. His services are also available to residents of nearby communities like Girard, Austintown, Niles, Hubbard, Liberty Township, and Hudson besides Youngstown.
---