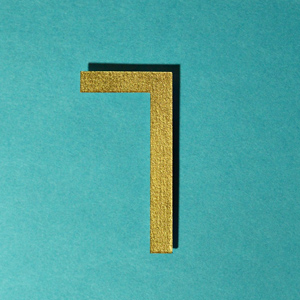 There are several reasons why people fear going to the dentist. However, there are several advancements in the field of dentistry that have led patients to visit their dentists regularly and keep their oral health on track. In our previous blog, we have explained about 7 Consequences of the Sleep Effect in Niles. However, if you are someone who keeps making excuses to skip your dental appointments or if you suffer from dental anxiety or dental phobia, visit our sedation dentist Liberty Township at Sleep Easy Dental Spa serving the locations of Youngstown, Austintown, Girard, Hubbard, Niles, Hudson, and Liberty Township.
7 Reasons Sleep Dentist and Sleep Apnea Doctors in Niles Help To Improve Your Oral Health:
Control Your Anxiety:

Many individuals often are faced with fears and anxiety when asked to visit their dentist. This dental phobia can make them feel uncomfortable and increase the risk. Most of the sleep dentistry in Hudson and sleep apnea doctors suggests that choosing sedatives can help you manage your anxiety.

Aids Recovery:

Another benefit of consulting a sleep dentist in a sleep clinic in Niles is that the professional can help you recover gradually, at a steady pace. You need to be systematic with the appointments and must be open to making changes in your routine. If you rectify these then there are higher chances for you to recover quickly with ease.

Helps Suppress Pain:

Most of us often avoid undertaking dental treatments due to the pain that occurs after every surgery. Sleep apnea doctors in Niles and sleep dentist suggest sedation as a simple way to reduce the pain while the treatment is being undertaken.

Less Side Effects:

Most patients are often worried about the side effects sleep dentistry can cause. Dentists from a sleep center in Youngstown state that sleep dentistry's treatments to cure sleep apnea and other related ailments have no lasting side effects and it's completely stress-free.

Control Gag Reflex:

If your gag reflex is sensitive, your dental check-ups might be uncomfortable as well. Most sleep apnea doctors in Hudson provide you with oral sedatives to help numb your gag reflexes and minimize complications.

Faith in Dental Procedures:

With sleep apnea doctors in Youngstown and their gentle treatment methods, your faith will be restored in dentistry and its many ways to heal your problems. Chairside manners, treatment solutions which work positively etc can restore your faith.

Helps Manage Triggers:

Patients who visit dental offices can often be triggered by tiny little sounds and smells or even the ambiance of the dental office. Therefore, sleep dentist in Niles and Sleep Apnea Doctors often medicate the patients with sedatives to help reduce or manage these triggers to an extent.
Conclusion:
If you are searching for the best sleep dentist in Liberty Township or the most preferred sleep dentist in Hudson, consider Dr. Charles R. Verbanic at Sleep Easy Dental Spa. Dr. Charles R. Verbanic serves the following locations: Liberty Township, Girard, Youngstown, Hudson, Austintown, Hubbard and Niles. Browse through the website of Sleep Easy Dental Spa to gather more information regarding their services and to go through the testimonials. Dial us at (330) 759-4550 to have a conversation right away.
---