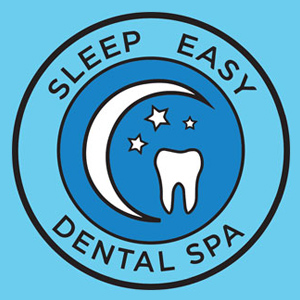 Did you know one-third of American suffer from sleeping problems? It's no secret that every individual needs 7 to 9 hours sleep every day. This is not just to have a peaceful sleep, but also ensure better overall health. If you constantly face daytime tiredness it could be a sign of a sleep disorder like sleep apnea or insomnia.
If you're diagnosed with obstructive sleep apnea (OSA) and want to find the right sleep doctor, visit Sleep Easy Dental Spa situated in Liberty Township and Hudson OH. Dr. Charles Verbanic, who is a sleep dentist, is serving the communities of Youngstown, Austintown, Girard, Hubbard, Niles, Hudson and other surrounding areas of Liberty Township for years.
Who Is A Sleep Doctor?
A sleep doctor is also called 'Somnologist'. A sleep doctor is a specialist who treats and diagnoses all your sleep disorders. With their specialized training, they place focus on physiological, mental and behavioral issues that lead to sleep issues. They address these issues that cause sleep apnea and help you recover it through treatments.
When Do You Need To Visit A Sleep Doctor?
Prior to visiting a sleep doctor, talk to your primary healthcare doctor and communicate your concerns. Here are symptoms, in case you find the need to visit a sleep doctor:
When you snore while you sleep.
When you suddenly gasp for air while you're asleep.
If you have a hard time sleeping throughout the night.
If you feel fatigued during the day despite getting enough sleep last night.
If you realize that you have any of these manifestations, you must consider visiting a sleep doctor.
Other Disorders Treated By Sleep Doctors:
A sleep specialist also treats other conditions, and they are:
Insomnia - A difficulty in falling asleep throughout the night.
Narcolepsy - A medical condition that makes a person fall asleep during the day.
Sleep Apnea - A problem that leads to pauses in breathing while sleeping.
RLS - A sensation in your legs that keeps you awake.
Visit Sleep Easy Dental Spa:
If you're snoring during your sleep or suffering from any of these above said symptoms visit your nearest sleep doctor for a checkup. During your checkup, make sure to clearly communicate all your problems to lead to deprivation of your sleep.
Takeaway:
If you live in Liberty Township, Youngstown, Austintown, Girard, Hubbard, Niles, Hudson and other surrounding areas. Visit Dr Charles Verbanic in Sleep Easy Dental Spa or just visit SleepEasyDentalSpa.com and schedule your appointment today. Treat your sleep disorder with the help of a sleep apnea Doctor in Liberty Township.
---