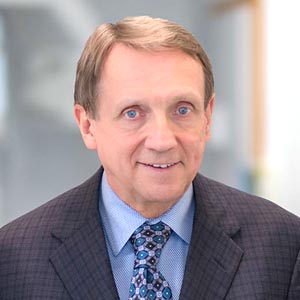 A silent majority of the population in the United States endures various sleep disorders. Some disorders are easy to cure, while some may need to be managed to live a normal life. Sleep apnea is one such sleep disorder where a person starts and stops breathing repeatedly. It can transform into a prominent health issue if ignored. Here are some signs and symptoms of sleep apnea in Youngstown.
If a person feels tired and sleepy all day, even after a full night's sleep, undergoing a sleep apnea treatment in Austintown is imperative. Dr. Charles R. Verbanic is an expert doctor who can put the patient through tests to quickly and accurately diagnose the issue. He serves the patients residing in Youngstown, Girard, Austintown, Hubbard, Hudson, Niles, and Liberty Township. Get diagnosed if you exhibit any or all the traits of the disorder mentioned above.
Tests to Determine the Problem of Sleep Apnea Treatment in Girard:
The doctor may observe the patient's overnight sleeping pattern to diagnose the issue. Once he is convinced of the problem, he may suggest a few tests. Some of these tests are:
Nocturnal Polysomnography:

In this test, the patient is hooked up to an equipment that will monitor lungs, heart, breathing patterns, brain activity, blood oxygen levels, arm and leg movements while sleeping. It will give our apnea specialist in Youngstown accurate information, helping him diagnose correctly if the patient is suffering from sleep apnea.

At-Home Sleep Tests:

These are certain tests which can be performed within the limits of your house. These are simplified versions of advanced tests that are conducted to diagnose sleep apnea. It helps to detect heart rate, level of blood in oxygen, airflow, and breathing patterns.

If the test results display any alarming variations, the Apnea Specialist in Hudson will advocate supplementary tests or therapy sessions to solve the sleep disorder problem.

The Requirement For a Sleep Apnea Doctor in Austintown:

Whenever a person feels down and tired through the day and suffers from frequent and loud snoring, morning headaches, insomnia, daytime sleepiness, choking sounds while sleeping, and more, it is important to visit a sleep apnea doctor in Girard immediately.

Timely diagnosis of the problem will ensure quick and effective treatment. The patient can lead a normal life and avoid further health complications. Some major treatment options provided by a sleep apnea doctor in Liberty Township are the CPAP Machine, customized oral device, and more, depending on the severity of the problem.
Visit Our Sleep Clinic in Youngstown:
If you require the service of a sleep apnea doctor in Youngstown, Austintown, Girard, Hubbard, Niles, Hudson and Liberty Township, consider Dr. Charles R. Verbanic at Sleep Easy Dental Spa today. Get yourself diagnosed and treated for sleep apnea.
---