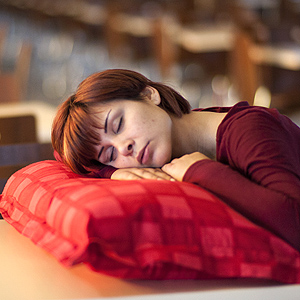 Are you looking for a Sleep Apnea Specialist in Youngstown? It isn't strange to have sleeping disorders. Many people suffer from serious sleeping disorders like heavy snoring, or sudden and repetitive pauses in breathing. If you have such issues along with fatigue that occurs despite a proper 7-8 hours of sleep, then probably you have sleep apnea. Dental practitioners can help their patients to detect the obvious signs of sleep apnea.
They do a routine examination and offer guidance and referrals to patients who suffer from symptoms such as snoring, morning headache, sleepiness etc. Apnea Specialist in Youngstown helps in numerous ways by collaborating with specialists like ENT specialists or maxillofacial surgeons.
Here you'll find what sleep apnea is and when you need to visit a sleep dentist. So, let's begin.
What is Sleep Apnea?
You can think of sleep apnea as a serious sleeping disorder. In sleep apnea the breathing stops and starts randomly, causing discomfort. But how to know whether you have sleep apnea or you need a sleep dentist?
Well, you need to look for the below signs. If you notice any of them, you should contact Dr. Charles R. Verbanic and visit our Sleep Center in Youngstown.
When Should You Visit a Sleep Dentist in Niles?
Loud Snoring While Sleeping

You may not know whether you snore or not, but your partner does. So, ask her/him about the same. Snoring sometimes is a common problem. Millions of people have this problem, but it's nothing serious in most cases.

However, if it's constant, it can be something worse like sleep apnea. So, if you or your partner are alert about your snoring, then, visit an Apnea Specialist in Youngstown. It's because this problem can deteriorate your health and mental stability.

Headache or/and Sore Throat

Sleep apnea causes irregular breathing that might keep you awake during the night. And this can further lead to headaches or even sore throat in the morning. If you experience something similar, it's best to visit a sleep clinic in Youngstown.

Too Much Fatigue

Now, this one is quite common. If you do not sleep properly, you would feel dull and lack energy. And this can be a red alarm that you need a sleep dentist.
Who Is the Best Sleep Apnea Specialist Youngstown?
If you're looking for the best Sleep Apnea Specialist in Youngstown, contact Dr. Charles R. Verbanic. Hehas helped hundreds of people over the decades in achieving a good night's sleep. Also, Dr. Charles R. Verbanic has great alternatives for noisy CPAP Machines.
So, you won't have to wear those bulky machines ever. The sleep dentist is available in the below cities:
Youngstown
Austintown
Girard
Hubbard
Niles
Hudson
Liberty Township
So, for a good night's sleep, call Dr. Charles R. Verbanic now at (330) 759-4550 and schedule an appointment today
---